Debbie Payton wins September prize
By Jason Gilbert
ESPN.com
Archive
The winner of our first monthly prize in Streak for the Cash is Debbie Payton of Lake City, Fla. Debbie, an elementary school teacher, won 55 times in September to earn the monthly $2,500 prize.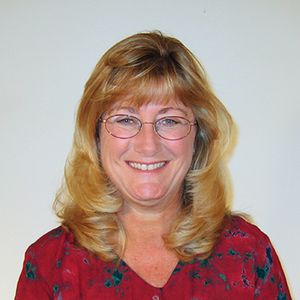 Debbie Payton selected correctly 55 times throughout September.
Debbie is a big-time football fan, especially of her hometown teams: the Florida Gators (her husband's alma mater) and the Miami Dolphins. Debbie was a Dolphins season- ticket holder in 1972, when she was lucky enough to witness the only perfect season in NFL history. Her favorite sport to play is golf in the sunny Florida weather, but if PlayStation counted as a sport, she would choose the video game.
Debbie's husband gave our game a try first, but with a little convincing, Debbie started to participate, too. As she began winning, she started checking her picks multiple times a day in order to get the most picks in.
"My most important strategy was to make sure I had computer access at key moments every day to maximize my number of picks. Beyond that, I tried to stay with baseball picks as much as possible, while avoiding the NFL and prop bets when I could," Debbie said.
Debbie watches ESPN religiously and is consistently on ESPN.com. She says her favorite show is "College GameDay" because of all the insight it provides for the upcoming games, and it's a great way to start her weekend.
When asked how much thought she puts into her picks, she replied, "I usually check to see who the favorite is, and I also put some thought into who everyone else might be picking. But if there isn't a clear favorite for most selections, I think luck plays a major role in making winning picks."
Debbie's longest streaks were of eight, six and six, and she was on top of the monthly leaderboard for quite some time. Going into the last week of the competition, she started to get nervous, because she never seemed to pick football games very well (especially the NFL). "The closer I got to actually winning, the more I feared that I might go on a giant losing streak," Debbie said. "Thankfully I made a few more correct picks, and thankfully the Florida/Ole Miss game wasn't a selection on the final Saturday, because I would have lost that one for sure."
When asked what she will be doing with her prize money, Debbie mentioned that she had plans to help out Wall Street.
Thank you all for playing ESPN's Streak for the Cash, and congratulations once again to Debbie Payton. We hope to see you on the leaderboard again very soon.
Also see: Michael Olikus wins October
Connect With Other Players